Important Things to Do to Prevent Sickness During Mold Removal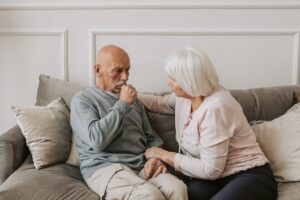 Mold is a result of water damage that has not been treated for long periods. If the conditions in your house are sufficiently warm and moist, it could turn any surface into food for mold. Mold spores stick to surfaces. Cleaning mold is not a one-person job. It's not an easy task and has some health risks. Call the experts for this service, i.e., 911 Restoration, because they have the right tools and equipment to help you get rid of mold. Those cleaning and homeowners need to follow precautions to avoid health risks and prevent sickness from mold removal.
When Do You Know Mold Has Arrived?
It is easy to detect growing mold in your house. If you see fuzzy green structures creeping out of the corner of the shower, ceiling tiles, carpet, walls, paint, or soil, know that it is mold. You cannot only see it but also smell mold in your house. Every time you smell something musty, know that it's mold smell, and you're breathing that all in.
Health Risks Involved
You face several health risks from mold, especially to those family members and workers with a weak immune system. Children, the elderly, chronically ill people, and those with existing respiratory problems, such as asthma, are at risk of developing sickness the most.
Especially if you have someone going through chemotherapy or have had a recent organ transplant, the mold and fungus, in this case, would be extremely harmful. It can colonize the lungs and begin treating you as it would to other surfaces, such as walls.
Make sure as soon as you find mold in your house, call a reputable restoration company like 911 Restoration and get the damage fixed. They offer restoration and clean-up services in Richmond and the surrounding areas.
Workers exposed to mold may also fall sick if the area is poorly ventilated and exposed to moisture. Molds are small organisms found on surfaces, and these tiny, lightweight spores travel easily through the air.
These spores may cause allergic reactions similar to plant pollen. Indoor mold causes poor air quality. Suppose you, your family, or the workers you hired for clean-up are constantly exposed to many mold spores. In that case, it may cause allergic reactions, such as sneezing, itching, watery eyes, runny nose, coughing, wheezing, difficulty breathing, headache, and fatigue.
Here are a few precautions you can follow when cleaning up mold and are constantly exposed to it.
Mold Damage Precaution
1.    Precautions for Homeowners
Homeowners must follow some basic precautions once mold has been detected, even more so if you have someone who would instantly fall sick.
First of all, never try to clean up mold on your own. It is very risky to clean up surfaces with mold growth. With the wrong technique and equipment, you can end up spreading it more and further into the air. If you're in the Richmond area, 911 Restoration has the most efficient workers and staff for fixing your mold damage.
You need to ventilate the area when you know mold is growing on your walls or other surfaces. Open doors and windows on opposite sides to allow cross-ventilation. People usually inhale mold through the air to ensure all the areas are ventilated fully to improve air quality.
Once the clean-up team is here, ask them to isolate the mold area and assess the amount of damage. If mold has taken over most of the walls, it would be advisable for you and your family to move out of your house and stay with a close relative for a few days until the house is clean of mold.
If you're planning on staying in the house because there is no place to go, make sure people susceptible to illness are under constant supervision. If you notice any odd symptoms, take them to the hospital as soon as possible.
Weak masks and cover your faces when you come in contact with mold. Inhaling is the biggest reason why many family members fall sick. Take necessary precautions if you spot mold in your house.
2.    Precautions for Restoration Company Workers
These workers have years of experience in their fields. However, here are a few precautions they should follow every time:
When entering a house with mold damage, you need to wear personal protective equipment (PPE), such as masks, to avoid inhalation of mold spores. Even products used for treating mold have dangerous harmful fumes for humans. Ask the homeowners to isolate themselves from the clean-up area and not allow unprotected individuals to enter the area.
Avoid touching the mold with bare hands, wear gloves, or use equipment and tools when coming into contact with mold-damaged house areas.
Take care of mold before it disperses into the air and contaminating it. You can do this by carefully removing the mold-damaged wallpaper or carpeting, dealing it in a bag, and disposing of it.
In some cases, the HVAC system would also be infected with mold. Avoid running the HVAC system if you suspect that it is contaminated. Check it before you run it.
Call Restoration Companies Right Away!
If you're looking for restoration companies in Richmond, choose reputable companies like 911 Restoration. They have years of experience in dealing with mold damage. Their actions are crucial to prevent sickness during mold removal. 911 Restoration provides mold damage restoration 24/7/365, with 45 minutes or less guaranteed arrival time.