Disaster Restoration in Richmond, Virginia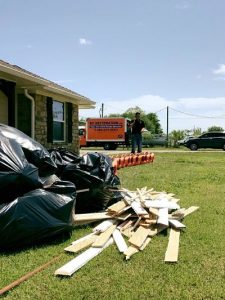 When a property disaster strikes, it can leave you reeling. Your property – whether your business, a property that you've invested in, or your home is affected – can be something that affects you personally. Figuring out how to fix water damage, fire damage, or mold, let alone where to start, can be an issue on its own, especially if the damage to the property is substantial. Call us at 804-529-8052 and allow us to provide you with a free visual inspection. When the worst happens, call 911 Restoration Richmond.
Our teams are IICRC certified and prepared to take on any disaster restoration issue in Henrico, Richmond, and the surrounding areas. No matter the time of day your fire, flood, or mold issue happens, we're guaranteed to show up within 45 minutes of your call, so that our team can start their work and you can get back to living your life. With internal processes such as free on-site inspections for property owners and a free insurance consultation, we work to keep you informed every step of the way.
Emergency Water Removal Services Available 24/7
Richmond's temperate climate lends itself to sunny days spent at soccer practices, winters full of snowfall, and happy memories. It also lends itself to flooding from hurricanes and burst pipes from winter weather. You take every measure to protect your property, but sometimes, things that are beyond control happen. Whether a pipe bursts or a storm floods your property, disaster restoration requires experience and skill. That's what makes our team at 911 Restoration of Richmond qualified to handle your Richmond water damage disasters.
If the damage to the property is substantial enough, we'll pack up and move your furniture and possessions aside, so that they won't be damaged as we work. We'll then work on getting rid of any standing water as necessary and begin restoring the property, with services such as storm repair boarding up, roof repair, leak detection, home sanitization services, sewage overflow cleanup, structural drying, and more. The final step is dehumidifying the area, where we'll use industrial size and strength fans to help dry out the area and prevent future mold growth. Our level of depth and care when it comes to disaster restoration makes us the premiere restoration service provider in Richmond. Call us at 804-529-8052 and see how we can help.
Does Homeowners' Insurance Cover Disaster Restoration?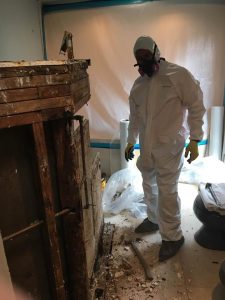 One big concern for property owners when disaster strikes is the cost of insurance. Property damage may involve two or more elements of disasters, such as when a flood introduces structural damage from mold, or when a property gets water damage from a firefighter's hose when putting out a fire. As a result, one property may need many kinds of services to repair it, which can make it harder to determine what your provider will cover and what they won't.
That's why we can offer you a free insurance consultation alongside your disaster repair services, so you can worry about one less thing while trying to put your life back together. We also help you with inventory and loss itemization, so that you can get back as much as you possibly can. We'll even file your claim and bill your provider directly, so that you can focus on moving forward.
We Value Quality Disaster Restoration
Moving on after property damage can be tough. There are plenty of property restoration companies out there, but our IICRC-certified experts at 911 Restoration of Richmond will help take care of you by working to not only restore your property, but to box and move aside any objects that might be in the affected area that we'll restore and help you file your insurance claim. Don't feel like you have to go through this alone – give us a call any time of day or week, and we'll be there to help.
Call us at 804-529-8052 Serving the communities of Carson, Charles City, Chester, Colonial Heights, Disputanta, Fort Lee, Henrico, Hopewell, Petersburg, Prince George, Providence Forge, Quinton, Richmond, Sandston, Sutherland and surrounding area.
911 Restoration of Richmond is located at 711 Hospital St #2C Richmond, VA 23219.