Emergency Disaster Response
When unforeseen disasters strike unexpectedly, catching you off guard and leaving you in desperate need of help, turn to 911 Restoration of Richmond. Our highly reliable and efficient emergency disaster restoration services will promptly and effectively address the situation, ensuring your peace of mind.
Our team recognizes the importance and seriousness of emergency scenarios, and we are ready to respond promptly to minimize harm and recover your property. Whether it involves water damage, fire damage, mold infestation, or any other calamity, our professionals possess the essential expertise and resources to deliver thorough restoration services. 
At 911 Restoration of Richmond, your safety and peace of mind are our top priorities. Our dedicated team works tirelessly to bring your property back to its original state before the disaster struck. With our swift response and extensive expertise, you can have full confidence in our professionalism and efficiency when it comes to handling any emergency situation.
Emergency Disaster Response 
We are a devoted disaster restoration company that is fully committed to delivering fast, effective, and dependable service. We comprehend the importance of swiftly returning your life to normalcy, and our goal is to assist you in embarking on a fresh start.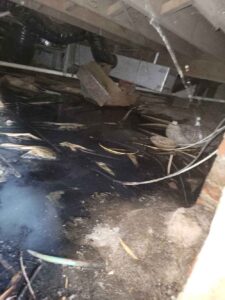 When confronted with an emergency involving water or fire damage in your Richmond residence or commercial establishment, it can be an overwhelming and distressing experience. However, take comfort in knowing that 911 Restoration of Richmond is here to support you in the rebuilding process. We specialize in restoring water damage, fire damage, and eliminating mold, and we possess the essential resources and skills to handle disasters of any size.
We understand the difficulties you encounter during these challenging moments, and our team is committed to assisting you throughout the restoration journey. Through our extensive range of services, our objective is to recover your property and offer you a Fresh Start. You can rely on 911 Restoration of Richmond to be your dependable partner in overcoming the aftermath of disasters and embarking on a brighter future.
Disaster Can Happen At Any Time – We're Available 24/7/365!
We understand that disasters can occur at any moment, disregarding regular business hours. This is precisely why 911 Restoration of Richmond remains accessible 24/7/365, ready to respond to your call and promptly dispatch our certified technicians to your premises within 45 minutes. Our unwavering commitment is to deliver prompt, efficient, and dependable service precisely when you need it the most. Rest assured, we will exert relentless effort to restore your property to its pre-loss condition.
Throughout the restoration process, our experienced team will stand by your side, offering guidance through each and every step. We recognize the difficulties of managing resources during a disaster, and we are here to provide unwavering support throughout the entire journey. You can rely on us to offer the necessary expertise and assistance you require to navigate through this challenging period.
If you are in search of a disaster restoration company that genuinely prioritizes your well-being and the condition of your property, there is no need to search any further than 911 Restoration of Richmond. Get in touch with us today to receive a complimentary assessment. Our team is prepared to extend a helping hand and deliver the restoration solutions you rightly deserve.
Certified Local Restoration Professionals In Your Area
When in search of a professional restoration company capable of handling water damage, fire damage, or any other form of damage, it is crucial to select an expert who holds IICRC certification. These professionals have been certified by the Institute of Inspection, Cleaning, and Restoration Certification (IICRC), a highly regarded authority in the restoration industry that establishes the standards for excellence. By choosing to partner with 911 Restoration of Richmond, you can have full confidence that you will receive exceptional service from certified restoration experts.
Our team at 911 Restoration of Richmond is devoted to delivering the utmost satisfaction through our commitment to providing the finest service possible. With our team of IICRC-certified professionals, you can trust in our ability to handle all aspects of restoration with efficiency and effectiveness. We are dedicated to offering you a Fresh Start and assisting you in overcoming the challenges brought about by various types of damage.
If you ever find yourself in need of restoration services, do not hesitate to reach out to us. We are here to provide you with the expertise and support necessary to navigate through the restoration process. Contact 911 Restoration of Richmond today to embark on a Fresh Start!