Water Damage in Richmond
911 Restoration of Richmond
When you find yourself in any situation where your home or business becomes compromised it is understandable that you would want the damage repaired as quickly as possible so you can resume your regular, daily life.
At 911 Restoration of Richmond, we are aware of the need for immediate assistance, which is why our office is open around the clock. When you reach out to the Richmond water damage restoration team you can be sure that help will be at your door within 45 minutes. Call us at (804) 529-8052 and allow us to offer you a free visual inspection.
When it comes to other non-urgent matters, such as mold removal and fire restoration, we will still provide prompt service to survey the area and put a plan of action into place for your property's restoration.
Service area map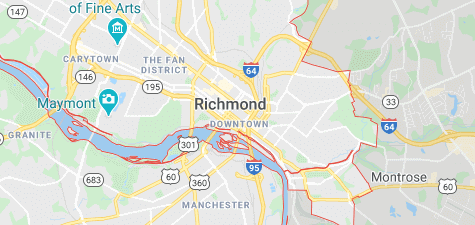 Along with water damage restoration, mold removal, and fire restoration, 911 Restoration of Richmond also can assist you with sewage cleanup and disaster damage repair services. We aim to be the restoration company that you rely on for all of your needs.
Call the locally owned and operated Richmond branch when you need expert restoration services and we will show you how a flood or a fire can actually be a fresh start. Call us at (804) 529-8052 and see how we can help.
Client Testimonial
Sherry M.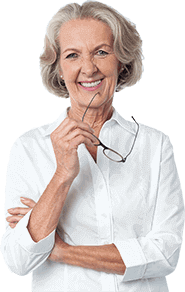 "I would give them 6 stars if I could. I had to deal with a flood in my business, an absolute nightmare for every business owner. 911 Restoration came right away, and they are so professional and efficient. Even after everything was done they followed up and made sure everything was back to normal. A+ customer service. Thank you!"
Water Damage Restoration
Basement floods have the ability to cause extensive water damage in any property and the best way to limit this destruction is by extracting the water as soon as it enters the structure.
The Richmond water damage restoration unit provides 24-hour emergency water cleanup, so you can reach out to us the moment you discover flooding in your basement or any other part of your property.
By offering this level of professional flood cleanup, customers can have peace of mind when they hire us knowing that the most qualified water damage technicians are on the job.
911 Restoration of Richmond deals with all types of water damage situations, such as floods that need to be cleaned up during a fire restoration and soaked drywall found at mold removal jobs.
Water damage restoration can be complicated, but hiring the water damage removal company in Richmond doesn't have to be. Call us at (804) 529-8052 when you need basement water removal or leak repair services and we will make sure you receive the best commercial or residential water damage cleaning in the industry.
Sanitization Services & Disinfection Solutions
Everyone in Richmond is facing adjustments as we deal with the spread of the coronavirus. Even individuals who appear healthy may be carrying the virus and spreading it to others. In order to slow down the spread of the virus, it is important we work together. You can do your part by staying isolated and focusing on good hygiene. Here at 911 Restoration of Richmond, we focus on doing our part by offering professional sanitization services.
You can contact us around the clock if you need disinfection solutions for your home or business. Allow us to give you back your peace of mind with cleaning and sanitization services right here in Richmond. All of our crews are trained to clean your property to the most recent standards set by the CDC and EPA. We can help if your business has remained open during the coronavirus pandemic. Sanitization specialists can also clean up your property if your business shuts down, so you're ready to re-open as the situation stabilizes.
Mold Removal
One of the main causes of indoor mold growth is unmitigated water damage. This can come in the form of kitchen ceiling water damage or water leak in the basement. It doesn't matter how the moisture invades the property; if moisture is present in a damp, warm area then you may find yourself in need of mold removal services.
Discovering mold on the walls of your home or business can be a potential health hazard, which is why the mold removal professionals put such an emphasis on their quick arrival time.
The Richmond mold specialists want to get into the property quickly so they can begin taking samples of the mold and test it to make sure that it is not a dangerous mold species. However, regardless of the type of mold, the cleanup agents will be implementing mold removal services as soon as they can to decontaminate your property.
Along with using advanced mold removal techniques, the agents will also address any water damage they come across. It is a priority to make the property as dry as possible, that way mold will not begin growing again as soon as we leave the premises.
Call the Richmond mold removal experts at (804) 529-8052 when you notice signs of mold or mildew in your property and we will get to work turning your property back into a safe, clean environment.
Sewage Cleanup
The water damage restoration team is qualified to clean up all types of water damage, including black water, also known as sewage.
Sewage-related cleanups need to be conducted by trained professionals in order to keep everyone involved in the incident safe and healthy. Blackwater is highly toxic and anyone who comes into contact with it can become ill.
When sewage overflows into your home or business it is important to stay away from the black water and call the water damage restoration team to come and begin the cleanup effort.
The Richmond agents know exactly how to handle sewage safely and dispose of the waste properly. Once we remove every trace of the sewage water, then we will begin sanitizing and deodorizing the area.
Getting the odor removed from the premises can be a tall order when dealing with sewage, but the water damage restoration team uses special techniques to get your property smelling fresh again.
Call the Richmond sewage specialists when your toilet backs up or a plumbing problem causes black water to spill into your property and we will be there before you know it to begin sanitizing procedures.
Fire Restoration
Fire restoration is a complex mix of smoke removal, ash cleanup, and water damage restoration- all services that the Richmond experts are ready to implement on a moment's notice.
As soon as the fire department has put out the flames, property owners can call the fire restoration experts and they will arrive prepared to begin all the work necessary to obtain a full recovery of your home or business.
Flames definitely cause severe destruction to a property, but the water damage created by the firefighters can match it with the extensive flooding that can overwhelm the structure.
Hiring a company fluent in both fire restoration and water damage restoration is crucial to getting your property back to its original condition. That's why when you work with the Richmond fire restoration unit you can rest assured that we've got you covered.
Call 911 Restoration of Richmond when fire and water damage ravage your property and the fire restoration team will get your property fixed up and looking even better than new when we are done with it. Call us at (804) 529-8052.
Disaster Restoration
Tornadoes are the main natural disaster in Richmond that property owners need to be concerned with causing destruction to their homes and businesses.
Heavy rainfall, lightning, and violent winds all combine when a tornado has formed, creating flooding and structural damage to properties that are in its line of fire.
Fortunately, the Richmond techs are experts in disaster remediation, including water damage restoration. When you call us to inspect your property after a tornado or any other disaster has inflicted damages you can feel confident in our ability to handle every aspect of the repair work.
911 Restoration of Richmond provides the comprehensive you need to make a full recovery after a disaster, so call us today!