About Us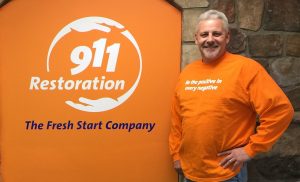 The owners of 911 Restoration of Richmond are dedicated to providing home and business owners in the community with expert restoration services for issues involving water damage, mold, sewage, fire, and disasters.
Property owners need to have immediate access to water damage restoration services, which is why the technicians at 911 Restoration are always ready to spring into action.
The technicians in Richmond are available 24/7/365 to address your water emergency and will arrive at your home or business within 45 minutes of receiving your call.
Along with water damage restoration, we also can provide mold removal, sewage cleanup, fire damage restoration, and disaster restoration services. We want you to consider us your one-stop-shop for all your property damage needs.
This location is entirely locally owned and operated, making the staff members and technicians in tune with what their customers need out of a restoration company.
When you hire us, you are hiring a team that genuinely cares and understands your needs. So, give 911 Restoration of Richmond a call today!
Providing Complete Restoration Services To Home And Business Owners
When you need fast and efficient property damage restoration services, you can rely on the experts at 911 Restoration of Richmond.
They are trained to administer emergency storm repairs, disaster restoration, emergency water extractions, pipe burst emergencies, emergency roof repair, and any other repairs you may need to be done in your commercial or residential property.
By administering leak detection and repair services, we can prevent mold infestations and other structural issues from popping up later on down the line, saving you both time and money.
We understand that there is more to restoration work than merely making repairs. Some situations may require you to remove furniture and other items from the property while the remediation efforts are underway. To make things easy for you, the Richmond professionals provide emergency pack-out and storage services.
The restoration team also make sure to test and evaluate any structural damage that may have taken place, because your safety is of the utmost importance to our entire organization.
Getting you the help you need exactly when you need it is imperative to the entire team. So, call us the moment you discover signs of water damage or mold in your property and we will show you how to turn your situation into a fresh start.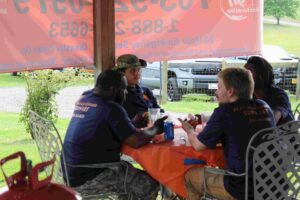 Spreading The Fresh Start Attitude Through The Richmond Community
Making sure you get excellent customer services is as much of a priority to our team as providing you with complete water extraction, drying, and dehumidifying services.
911 Restoration of Richmond raises the bar for customer service by spreading the fresh start attitude to everyone they come into contact with.
Whether you hire us to completely restore your home or just have a question about mold, we impart the fresh start attitude by staying positive in every situation and being a leader through support.
It is understandable that you would feel overwhelmed by a flooded home or a property fire, so when you call the Richmond technicians, we let you know that it is ok to rely on us to get you through this tough time.
Call 911 Restoration of Richmond when you need any remediation service, and their experts will show you what the fresh start attitude is all about!