Sewage Cleanup in Richmond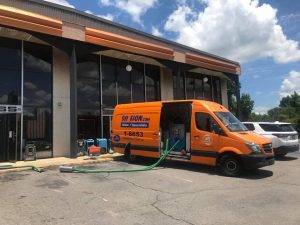 Sewage backup and black water pose significant dangers to both residential and commercial properties in Richmond. Sewage contains harmful pathogens, bacteria, and viruses that can cause serious health risks if not addressed promptly.
If you encounter a sewage backup situation, it is crucial to take immediate action to protect yourself and your property. Contacting a professional sewage backup cleanup service like 911 Restoration of Richmond is essential to handle the situation safely and effectively.
Full Service Sewage Backup Cleanup
When facing a sewage backup, it is important to prioritize safety.  It is crucial to turn off the electrical power in the affected area to prevent electrical hazards and avoid direct contact. Avoid using any appliances or fixtures connected to the sewage system. Lastly, contact a professional sewage backup cleanup company like 911 Restoration of Richmond to handle the cleanup process. Our sewage backup cleanup services in Richmond include:
Emergency sewage water extraction
Thorough cleaning and disinfection of the affected area
Removal and disposal of contaminated materials
Drying and dehumidification to prevent mold growth
Restoration and repairs of damaged areas
Odor removal and deodorization
At 911 Restoration of Richmond, we understand the urgency of sewage backup situations and the need for quality and fast services. Our team of highly trained professionals is equipped with specialized equipment and follows industry best practices to safely and efficiently handle sewage cleanup. We prioritize the health and safety of our clients and are committed to restoring your property to a clean and habitable condition.
Professional Cleanup After A Toilet Flood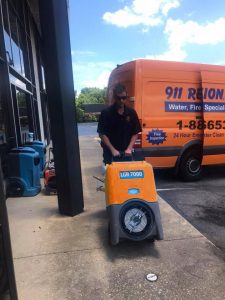 We utilize advanced equipment and techniques to ensure a comprehensive restoration process. We minimize the risk of contamination and restoring your property to a safe and habitable condition. Our dedication to quality restoration extends beyond the cleanup process. Our team of experts will walk you through each step of the sewage backup cleanup process. We address any concerns or questions you may have.