Fire Damage Restoration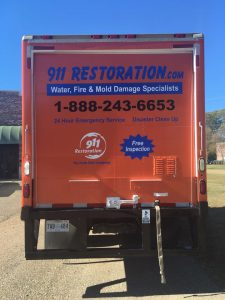 Fire moves at a rapid pace, instantly causing destruction the moment the flames touch anything inside or outside of a property. Unfortunately, when your home or building catches on fire there is nothing you can do at that moment except stay safe and call the fire department.
Once the flames have been put out then the real work begins. 911 Restoration of Richmond is qualified to handle smoke, soot, and ash removal, along with removing the foul odor that fire damage causes.
Before the Richmond team begins any work they will provide a free fire damage assessment, so you can feel comfortable understanding the restoration process that we recommend before any work begins. Call us at 804-529-8052 and allow us to provide you with a free visual inspection.
When dealing with the aftermath of fire there is going to be smoke and ash everywhere, covering all the surfaces and possessions inside of the property. To make life easier for you, the Richmond team will clean up all of the soot from surfaces, furniture, and even dishes.
Providing you with a full-service experience is important to us because we want to prove to you just how much we care and understand your needs. So, call 911 Restoration Richmond CA after a fire affects your commercial or residential property and we will provide you with the reconstruction and renovation needed to make your property better than new!
Fire, Water, And Mold Restoration Services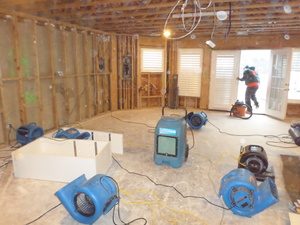 Many people do not realize that after a fire has ravaged a property there is way more to mitigate than just smoke and fire damage.
When firefighters put out a fire in your home or business, there are gallons of water left inside of the structure, sometimes completely flooding the area. This causes water damage in the property's interior, which requires a whole other set of skills to remediate.
The fire and water damage can then combine to create an environment conducive to causing a mold infestation, another issue that many victims of fire damage to not think about. Extracting the moisture out of the property is key to preventing mold from beginning to grow.
The fire damage experts at 911 Restoration of Richmond are trained to implement comprehensive services that include fire and smoke cleanup, water damage restoration, and mold removal Richmond.
Having a company on hand that you can trust to provide complete property restoration services should give you the peace of mind you need to move on after a fire. So, call the highly trained technicians in Richmond today! Call us at 804-529-8052 and see how we can help.
Understanding Fire Damage Insurance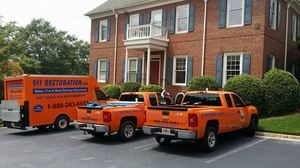 The fire and water damage created in your property is surely going to exceed a price that few will be able to pay for out of pocket, which is why it is so important to reach out to your insurance provider as soon as the flames have been extinguished.
Many standard insurance policies cover fire damage and water damage, so most property owners should be able to receive full coverage, as long as the insurance company determines there wasn't any arson or negligence at play.
The staff at 911 Restoration of Richmond will provide you with a free insurance consultation, which includes us going over your policy with you to determine your coverage. We will even file your claim for you if that is something you require.
An important part of filing your claim is documenting the fire and water damage to show your provider exactly what was destroyed. The Richmond experts will help you take inventory of the damage and itemize the possessions that were lost in the fire.
We will your insurance company directly, so you don't have to worry about giving your insurance company that information when it comes time to pay for the repair work. So, call the 911 water damage experts at the Richmond branch when you need complete fire and water damage restoration and we will show you that this fire was just the catalyst to a fresh start! Call us at 804-529-8052