Water Damage and Mold Removal in Greater Richmond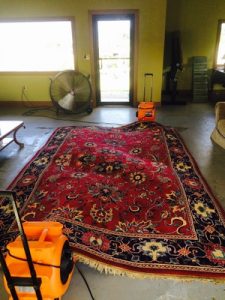 There is never a right time to suffer a natural disaster or a plumbing emergency that causes extensive water damage. You can't prevent flooding or burst pipes, but you can handle water damage quickly and effectively to minimize the amount of destruction faced by your property. Contacting a water damage restoration company based out of the Greater Richmond area allows you to get the help you need right away. Call us at 804-529-8052 and allow us to provide a free visual inspection.

Residential and commercial property owners can count on 911 Restoration of Richmond 24/7 and on all holidays. Our professional technicians respond to service calls around the Greater Richmond area within 45 minutes and once they reach your property they can provide free visual inspections for property owners only.
Understanding the water damage you're facing is the first step in recovering from a flood or a burst pipe. We are IICRC certified to take on all kinds of water damage, including:
        Basement Flooding

        Bathroom Flooding

        Ceiling Leaks

        Leaks in Walls
911 Restoration of Richmond can also help you address problems caused by ice dams in the winter months. Ice dams can lead to severe water damage to your roof, walls, and ceilings. We have the equipment and experience to start removing water from your home or business immediately, and to handle mold removal. While working on emergency cleanup, 911 Restoration of Richmond can also pack out and store your possessions, protecting items like:
        Electronics

        Furniture

        Rugs

        Books and Photos

        Clothing
You Can Get Help with Water Damage Repair in Richmond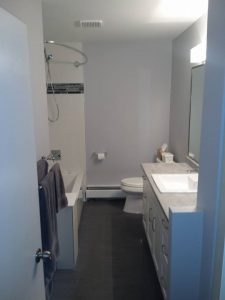 Water damage can lead to negative effects throughout your property. Your walls, floors, and ceilings can all suffer damage, especially if water is allowed to sit in your property for a lengthy period of time. It is important to remove water within hours of an initial flood, for best results. Call us at 804-529-8052 and see how we can help.

Unfortunately, sometimes pipes burst while you are not around. Storms can spring up suddenly and leave you facing severe damage. Whether your property was only flooded for a few hours or for a longer period of time, 911 Restoration of Richmond can step in to provide you with the help you need to deal with:
        Burst Pipes

        Floods and Storms

        Defective Appliances

        Frozen Pipes

        Ice Dams
We focus on continually adopting improved strategies for water removal and restoration. Our team has the resources associated with a nationwide company while being locally owned and operated. This means that we can reach our customers right away and provide them with top-of-the-line services to handle water remediation and any necessary restoration to get your property back into the shape you deserve.
911 Restoration of Richmond even has experience handling sewage cleanup. Sewers can backup into basements and yards in the Richmond area. If you are facing this kind of disaster, you need a company that can handle sewage removal right away. Sewage contains dangerous bacteria that should not be allowed to infect your home or business. Our number is 804-529-8052 and we are always on stand by waiting to help.

Let Us Handle Mold Removal Today
Property owners in Richmond and surrounding areas should also be aware of the risks associated with mold growth. Mold is very common in the world around us, and is usually not a serious threat to our health. However, if mold begins growing in a home or a business it can cause problems and you should begin looking into mold removal services right away.
Mold can grow almost anywhere in your home if conditions are right. This fungus prefers moist environments, so it grows well in properties that suffered from water damage. You may notice mold growing on:
        Wallpaper

        Wood

        Drywall

        Insulation

        Carpet

        Ceilings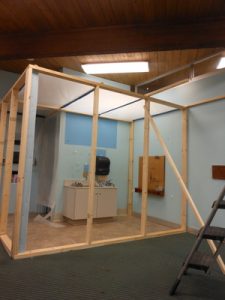 However, it is also likely that you may not see the mold growing in your home or business at all. In some cases, property owners only notice mold due to a musty smell, or because they start getting sick. Mold inhalation can lead to headaches, nausea, coughing, sneezing, and more.
You don't deserve to suffer the negative health effects of a mold infestation in your property. 911 Restoration of Richmond offers mold removal services to all clients. We can inspect your home or business to find out what the best strategy to handle mold removal would be in your case. Our team even offers free visual mold inspections for property owners only.
You can get immediate help handling any disaster in the Greater Richmond area from 911 Restoration. We'll take care of water and mold removal. You can rely on us to carry out complete restoration services throughout:
        Barhamsville

        Chesapeake

        Fort Eustis

        Hampton

        Lanexa

        Mechanicsville

        New Kent

        Newport News

        Poquoson

        Portsmouth

        Richmond

        Seaford

        Toano

        Williamsburg

        Yorktown