Sanitization and Disinfection Services in Richmond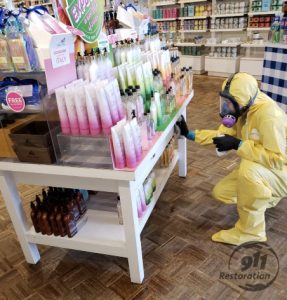 As coronavirus spreads through Richmond and the surrounding communities, many property owners struggle to keep up with best practices. There is so much conflicting information out there. It can be difficult to clarify what you need to do to keep your home or business clean.
First, question all information that does not come from a reputable source like the Centers for Disease Control or World Health Organization. Many communities have wasted valuable response time trusting inaccurate claims that coronavirus is no different from the flu. Refer to the CDC and WHO for regular updates and follow their guidelines for personal and property cleanliness. Call us at 804-529-8052 and see how we can help.

Second, educate yourself on everything that is currently known about the spread of coronavirus. Some of the most significant aspects of this pandemic include:
Asymptomatic carriers.

Those who are exposed to the virus may not

show symptoms

for several days or even two weeks. In some cases, carriers of coronavirus never show signs of infection. Please be aware that someone who does not experience symptoms can still spread the virus. This is why social distancing, frequent hand washing, and regular property disinfection are crucial at this time.
The resilience of the virus.

The

CDC has communicated

that coronavirus can live on certain surfaces for as long as a few days. Both home and business owners must be vigilant when it comes to sanitization.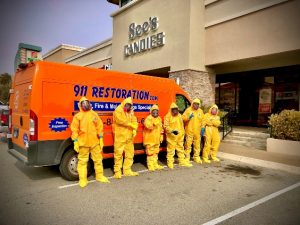 While personal freedom is a precious American value, now is the time to put greater emphasis on our commitment to our neighbors. Because this is a highly contagious infection, the choices you make within your own home and business have the power to affect others in Richmond and beyond. Vulnerable populations are at high risk for serious illness and even death. You can help provide peace of mind by maintaining a clean environment. This is especially important for commercial property owners. Your office, retail store, or business facility is prone to contamination simply because many individuals pass through your property. Thorough disinfection is the best way to offer peace of mind for your customers and staff.
911 Restoration can help you provide reassurance to those valuable individuals who keep your doors open at this challenging time. We provide office deep cleaning, retail sanitization, and disinfection services for every type of commercial facility. If you could use assistance disinfecting your home, we take care of residential properties, too. With every job, our highly trained team adheres strictly to CDC and EPA protocols. Our technicians are thorough, compassionate, and personally invested in helping property owners observe best practices during this difficult time. 
If you feel overwhelmed by the coronavirus outbreak, know that you are not alone. 911 Restoration Richmond CA is here 7 days a week to provide disinfection throughout Richmond and the surrounding areas. Call 911 Restoration locations at 804-529-8052